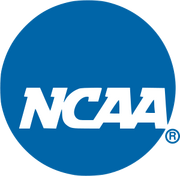 The National Collegiate Athletic Association (NCAA), is the association where colleges play their sports (like football). Believe it or not, college football was the beginning of the NCAA.
In 1905, football was so dangerous that colleges were pulling their teams out of the sport. A group of 13 institutions led by Henry M. MacCracken met to change football's rules for the better. On December 28, 1905, the Intercollegiate Athletic Association of the United States (IAAUS) was born. It was constitutioned on March 31, 1906, and changed it's name to NCAA, which is it's present name, in 1910.
Since then, the NCAA has grown in vast amounts, hosting basically every sport imaginable.